How to publish solutions on the Marketplace
A how-to guide for adding solution previews to the marketplace.
Introduction
Would you like to market your expertise on the Packhunt Marketplace? Then start by publishing preview solutions to advertise your services and collect interest.
Publish a solution preview
Once you've created an organisation you can publish and edit marketplace solutions by that organisation.
Go to the Developer Platform
Find and open your organisation.
Click on "Marketplace solutions" in the left navigation bar.
Click on the "Create solution" button.
Give your solution a unique title.
Provide solution details including a high resolution 16:9 solution image (filesize < 1 MB).
Choose the right solution type for your preview.

Services are for calculation and analysis services (e.g. structural analysis of a beam).
Products are for physical products and product designs ready to be produced (e.g. staircase or house extension design).
Software are for digital applications and plugins (e.g. Karamba3D).

When the solution content is finalised, publish and save the solution.
Check the Marketplace to see if your solution is published successfully.
See the example solution details page for a preview below.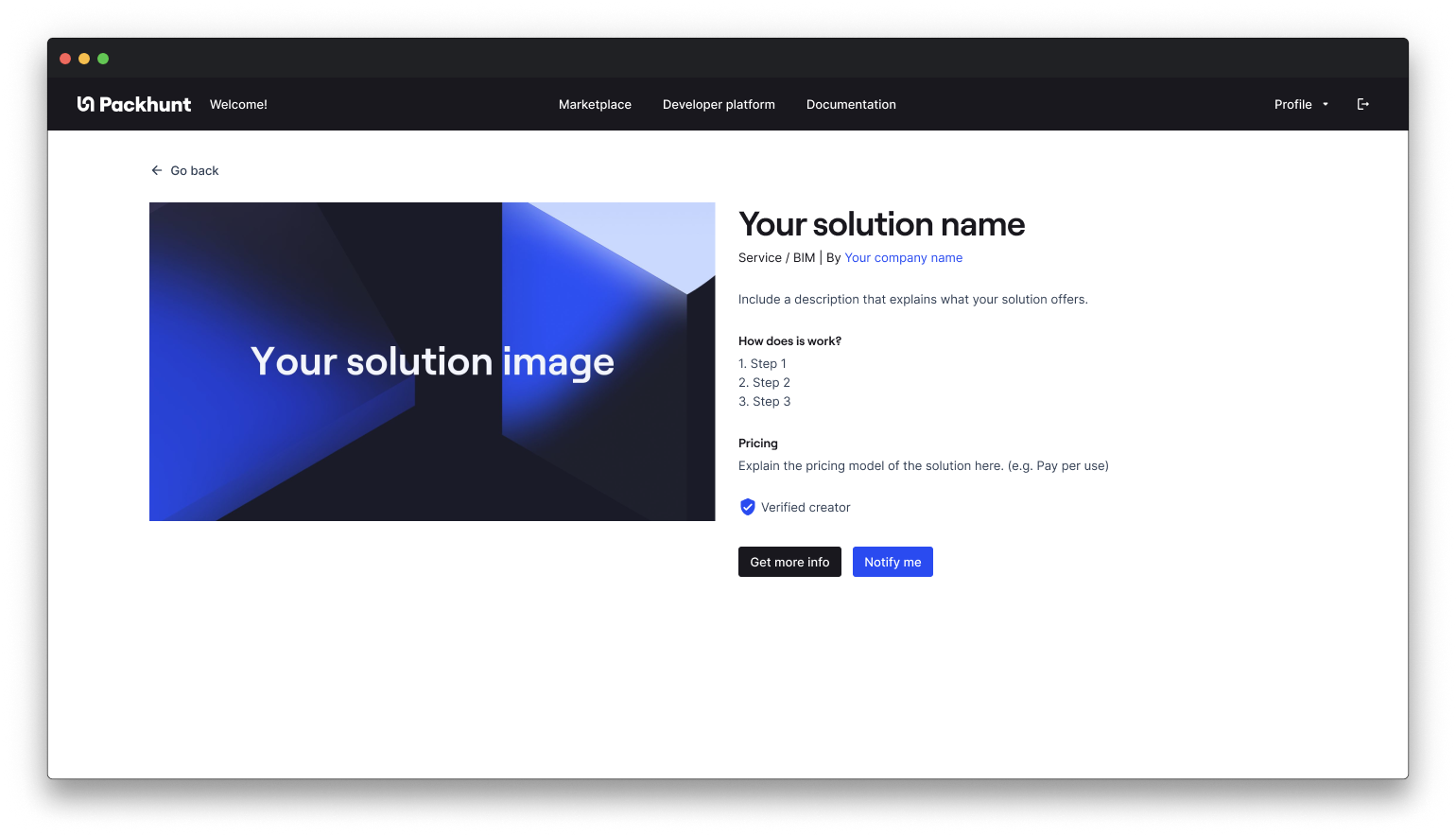 💡 We'll inform you about the amount of users clicking on the "Notify me" button.
Next steps
Add an online configurator to the Marketplace and start providing your services online.