Packhunt Marketplace
Documentation for Packhunt Marketplace
The Packhunt marketplace enables users to find a wide range of solutions for the AEC industry. As a solution supplier, you can share your solutions online to generate leads, scale your business and digitise your services.
💡 Do you have solutions you would like to add to the marketplace?

To add solution previews to the marketplace, you can use the developer platform.
To add online configurators to the Marketplace:

You'll need a paid subscription plan.
Contact us at support@packhunt.io and we'll guide you through the process.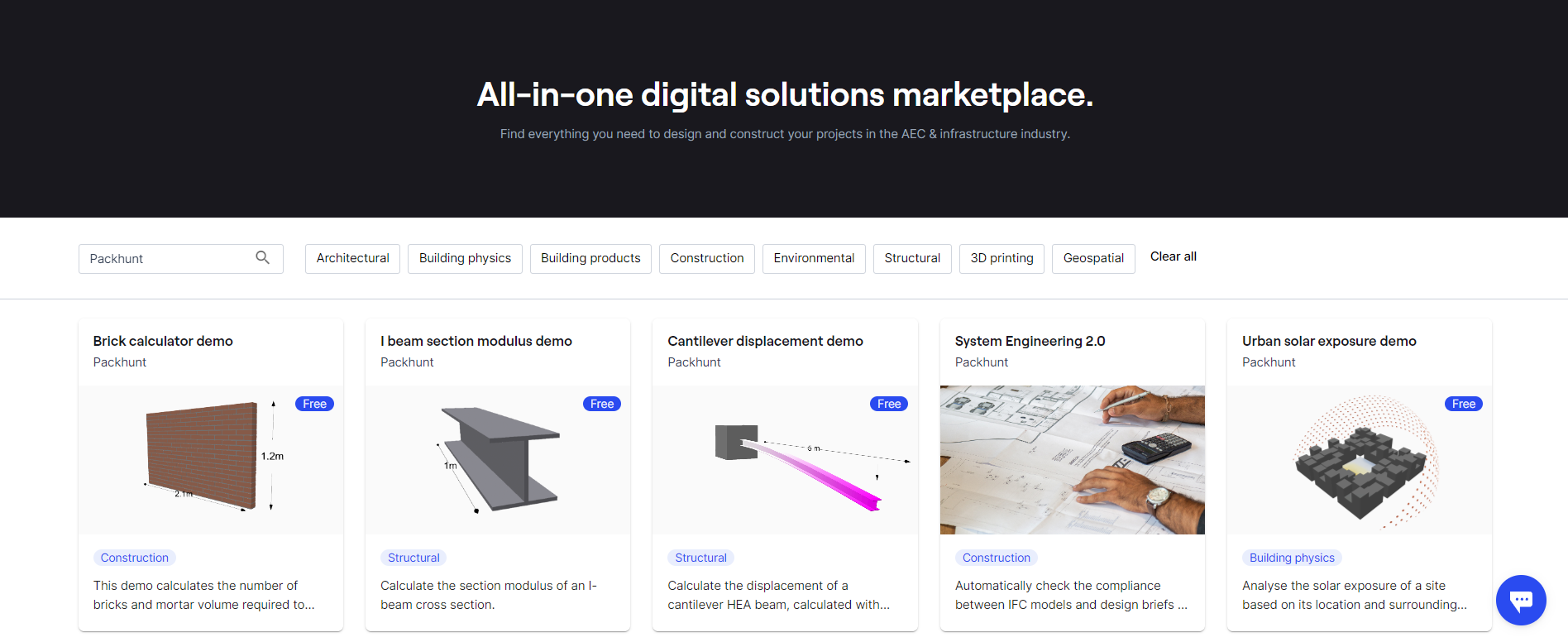 Solution types
In the marketplace there are various solutions in different stages.
Solution previews allow users to find companies offering relevant services and indicate interest in a configurator solution, giving the suppliers more confidence that there is demand for the solution.
Free solutions allow users to get an impression of a company's services or configurators before taking the next step and buying their consultancy services or subscribing to a paid configurator.
Paid solutions allow users to purchase access to a paid service or configurator. Preview and free solutions can be upgraded to paid solutions.
Additional information about the solution including a description, how to use it, its supplier, domain and pricing information can be found in the solution details page.
See the example of a solution detail page below.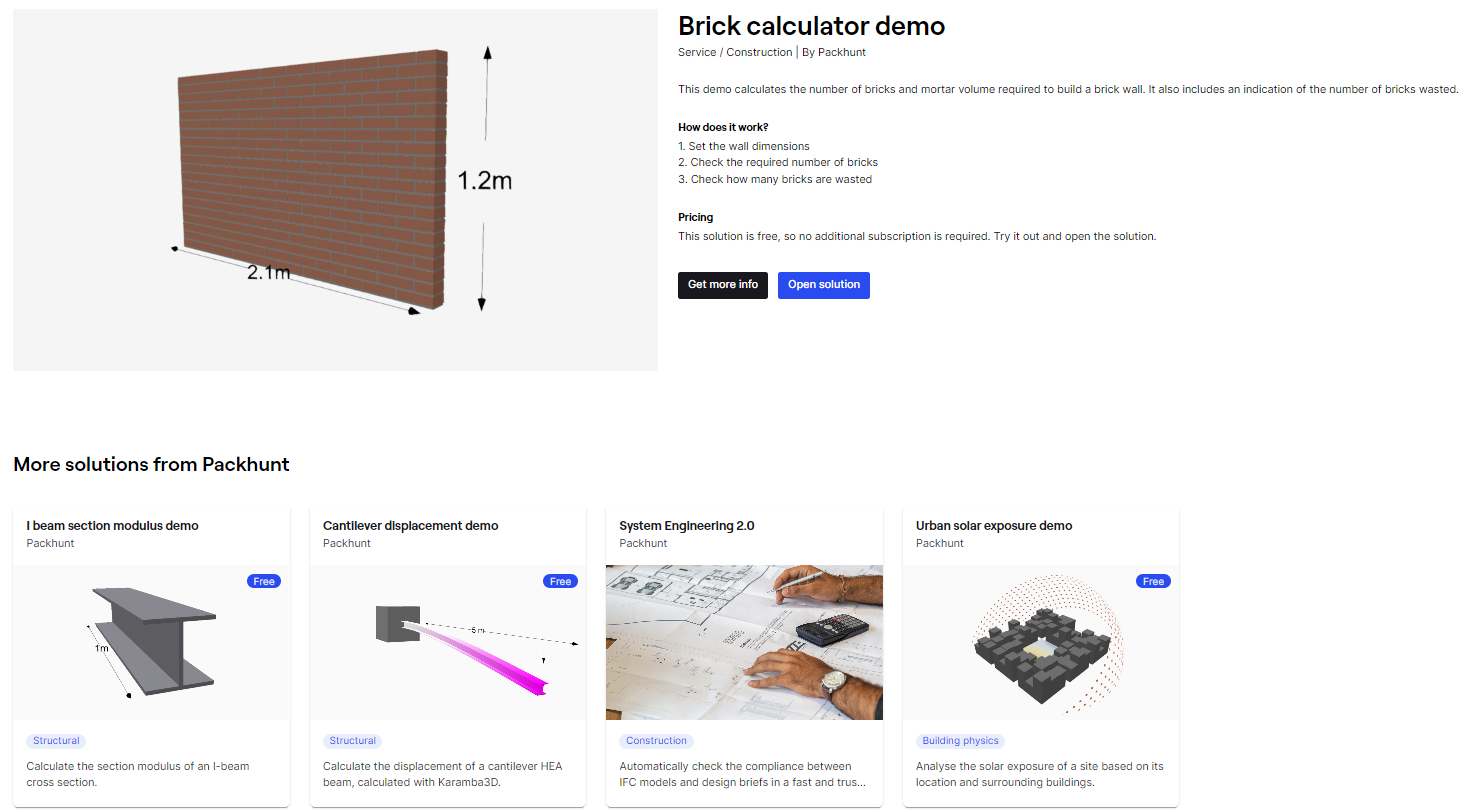 💡 Do you have any questions or feedback? Contact us at info@packhunt.io